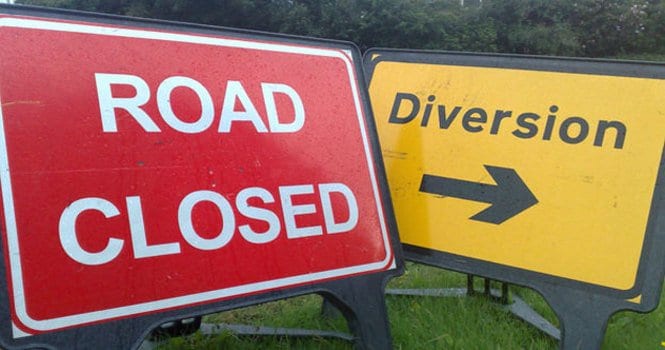 Road closures and other traffic management measures will be in place for roadworks on two Galway City Centre streets this month.
The city council is planning to carry out resurfacing works on both Fr Griffin Road and Dominick Street Lower next week.
Resurfacing works will be carried out on Fr Griffin Road, at the junction with Claddagh Quay, next Monday & Tuesday, July 10 – 11.
Traffic management for these works will involve the closure of the junction from 7pm to 6am each night.
Diversion routes will be place via Priory Road and Fairhill Road Lower during these roadworks.
Later in the week, resurfacing works will also be carried out on Dominick Street Lower, at the junction of Raven's Terrace, on Wednesday to Friday, July 12 – 14.
The four-junction of Dominick Street Lower/Upper/Raven's Terrace/Fairhill Road will be closed nightly from 7pm to 6am to facilitate these works.
South bound diversion route will be in place via Mill Street, New Road, St. Helens Street, St Marys Road, The Crescent, Fr. Griffin Avenue and Fr. Griffin Road.
North bound diversion route will be in place via Claddagh Quay, Priory Road, Fairhill Road Lower, Fr Griffin Rd, Fr. Griffin Avenue, St Marys Road, St. Helens St, New Road and Mill Street.