MacNeill's pub in the historic cellars of The Hardiman on Eyre Square has reopened following a beautiful makeover which cost over €400,000.
The pub, which was opened in the Hotel in the late 19th century, was a well-known under a number of identities including O'Flaherty's and Fagan's.
The refurbished and repurposed pub retains its classic charm but with added comfort and style. Its nooks and crannies, cosy snugs, character and characters, make MacNeill's a welcome addition to the Galway pub scene.
The reopening will evoke feelings of nostalgia for many, and those who will visit the premises for the first time will experience MacNeill's warm atmosphere along with traditional food and drinks.
The design concept for MacNeill's came from designer Graham Barrow, responsible for schemes such as Fire Restaurant, Sole Restaurant and more recently Hellfire in Dublin.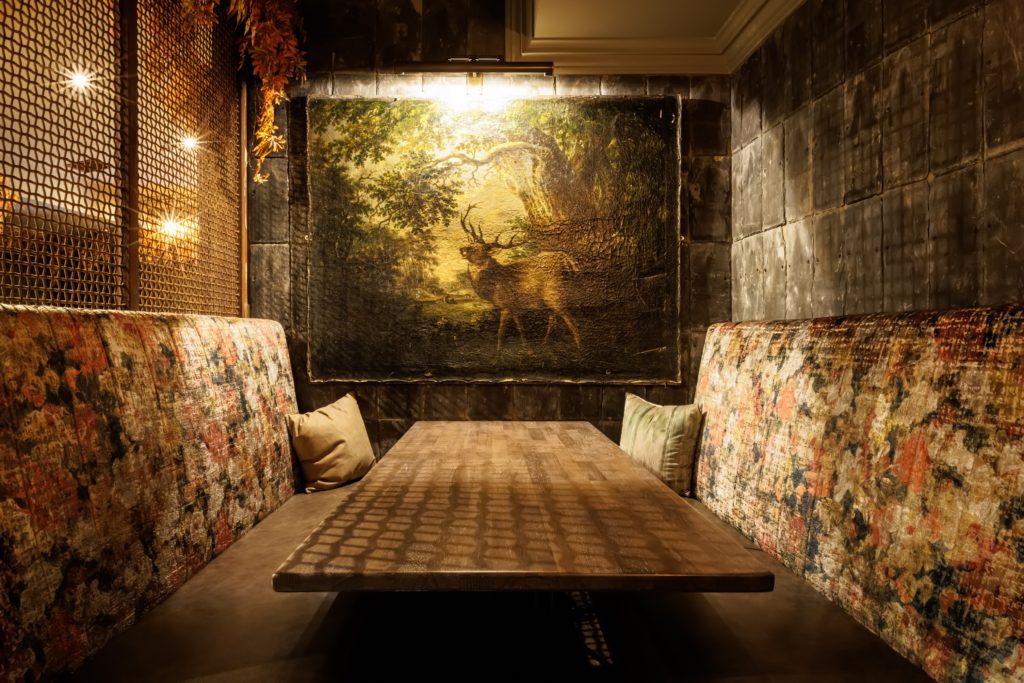 "I tend to shy away from anything that looks like it's been ordered from catalogues, preferring a more bespoke, custom-made approach to interior design, thus creating a space that is individual and harmonises with the luxurious Hardiman Hotel above," said Graham.
To realise his concept, he sourced salvaged materials for parts of the pub whilst mixing with lux fittings, sleek flooring and heritage wallpaper.
The use of these old and new features throughout creates a cocoon-like labyrinth of spaces within the basement, offering residents and visitors a myriad of options in terms of backdrop, ensuring a different experience with every visit.
MacNeill's will host regular live music and will invite local cultural artists and performers to take part in trad sessions, poetry and storytelling sessions, local history highlights, and more.
Over €400,000 was invested in the refurbishment and repurposing of the pub with 15 new jobs being created with the opening.